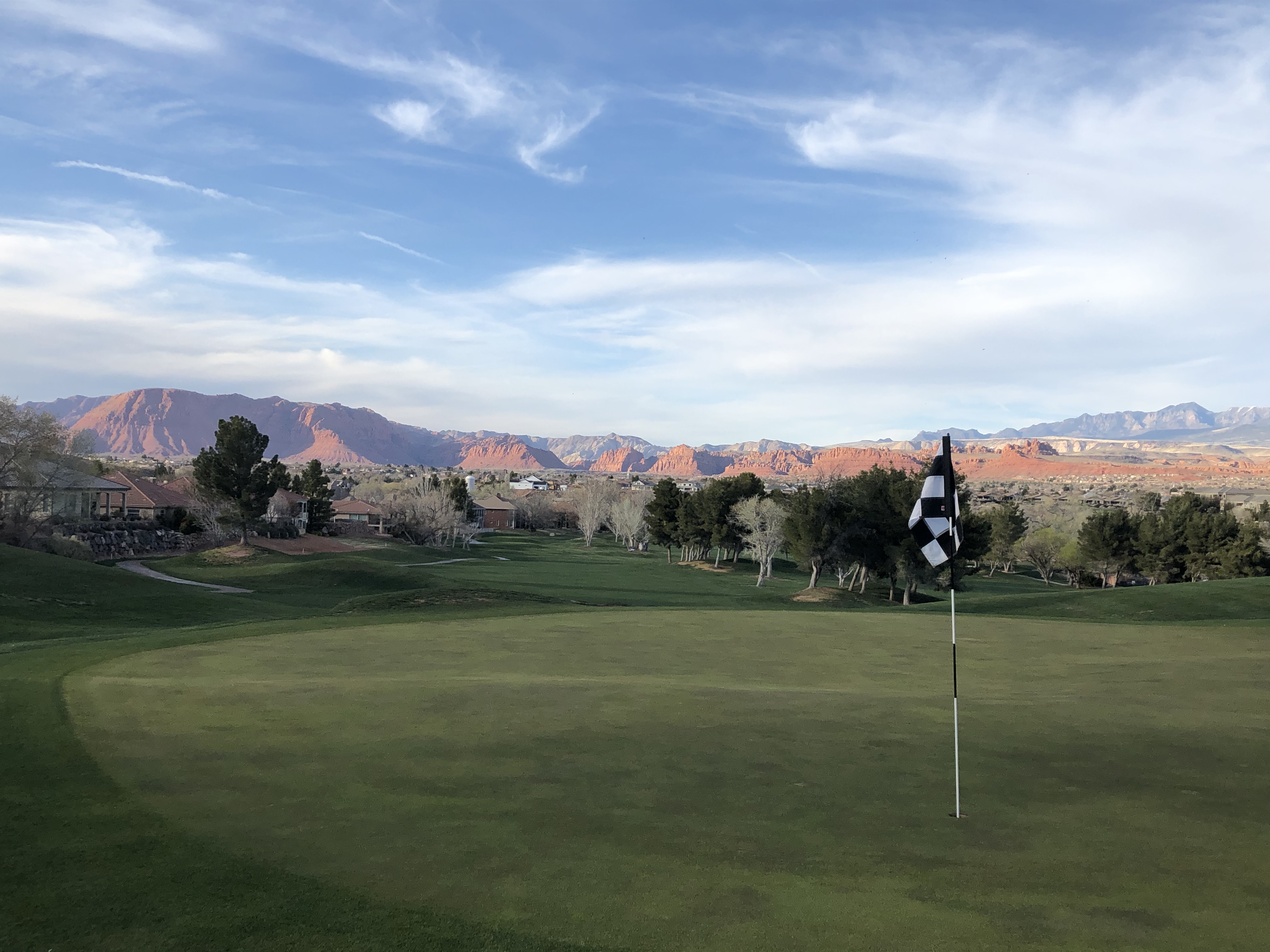 Sunbrook GC is one of the premier courses in St. George. It hosts many local, state, UGA tournaments as well as high school and college tournaments. I'll often sit on my patio and watch.
There are three distinct 9 hole courses here: The Point, Wood Bridge & Black Rock. Each is a par 36 and each has their signature challenging hole.
The Point: Signature hole is # 6. A downhill par 4 with a challenging second shot. After your tee shot everything about the hole slopes to the water or bunkers on the right. I have more balls in that pond than I could count. So: stay left with your approach.
Wood Bridge: Signature hole is #5. A very scenic downhill par 4 with the Wood Bridge. Even if you place your tee shot exactly where you want it you're left with 180-200 yards to the green, over water. Par is a very good score here.
Black Rock: Signature hole is # 7. Would be an easy par 4 except your second shot is about 150 yards to an island green. Several holes on this course have lava rock as the rough, straight tee shots are important.
Have fun at Sunbrook. It's a very scenic course. Bring your A game and your camera.